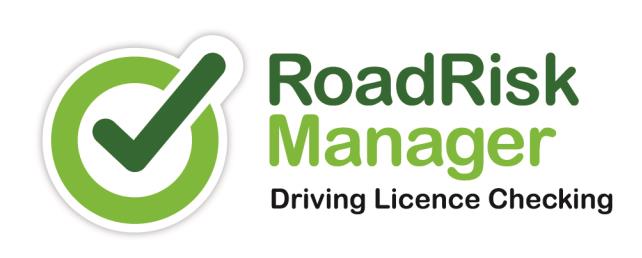 Group 2 Driving Licence
Group 2 driving licence come under the Motor Vehicles (Driving Licences) Regulations 1999. 'Group 2 licence' means a driving licence which authorises its holder to drive vehicle classes categories of the motor vehicle.
Holders of the old HGV Class 1 licence qualified before 1 June 1990 may continue to drive all types of goods vehicles, including large rigid and drawbar combinations. An HGV Class 1 licence holder's updated licence will show categories C and C plus E with no restrictions. 
HGV class 2 and 3 licences were merged on 1 June 1990 when the community model unified licence was introduced. As a result holders of both licences gained identical entitlements and the replacement issued will show entitlements in categories C and C plus E (category restriction 102). 
This means the holder may drive drawbar combinations only and not articulated tractor/trailer combinations. 
Entitlements of group 2 licence holders
Holders of old group 2 HGV licences who have received a replacement driving licence from June 1990 with a community model licence and drivers who have passed an HGV test since April 1991 will have licences showing one or more of the following category entitlements:
Category C

 

- 

(any size of rigid lorry plus such a vehicle towing a trailer with a mam of up to 750kg).

 

Category C plus E

 

- 

(rigid 

Lorries

 towing any size of drawbar trailer and all articulated combinations). These licence holders will also have category C entitlement.

 

Category C plus E

 

- 

(restriction 102 rigid 

Lorries

 towing any size drawbar trailer). These licence holders will also have category C entitlement.

 
Other LGV Entitlements 
Vehicles on tow 
It is generally considered that someone sitting at the wheel of a vehicle being towed and exercising control over that vehicle by steering it etc., must hold a driving licence with the appropriate entitlement. 
Solo tractor units 
A tractor unit is used without a semi-trailer attached can be driven by a driver who holds a category C entitlement, a C plus E licence is only required when actually pulling a trailer. 
Large passenger carrying vehicles 
Previous concessions for HGV/LGV licence holders to drive PCV's have been significantly reduced. A person who has held a full category C entitlement for at least two years may drive a vehicle in category D but only if it is damaged or defective and is being driven to a place of repair, or road-tested following repair or inspection and provided it is not carrying anyone unconnected with such work. 
Driving licence code definitions
Current issue driving licences frequently show various codes alongside a driver's entitlement. The most common include the following:
1

01 - Not for hire and reward

 

102 - Drawbar trailers only

 

103 - Subject to a certificate of competence

(CPC)

105 - Not more than 5.5 metres long

 

106 - Restricted to vehicles with automatic transmission

 

107 - Not more than 8,250kg of gross train weight

 

108 - Subject to minimum age requirements

 

111 - Limited to 16 passenger seats

 

119 - Weight limit

for the vehicle

does not apply

 
Medical - Eyesight  
The following shows the visual acuity required to drive Group 2 category vehicles. 
The General Visual Standard 
It is a legal requirement that both group 1 and group 2 licence holders must be able to meet the prescribed requirements for eyesight. This means they need to be able to read, in good daylight conditions, a registration plate on a vehicle at a distance of at least 20 meters, with the help of glasses or contact lenses if needed. 
However, some sight conditions have different entitlements for group 1 and group 2 drivers. However, for the benefit of group 2 drivers, only the information about this group is detailed below 
Acuity
Drivers of HGVs, lorries and buses need to have a visual acuity of at least Snellen 6/7.5 (Snellen decimal 0.8) in their good eye and at least Snellen 6/60 (Snellen decimal 0.1) in their other eye. This can be achieved by using glasses or corrective lenses if they are necessary. 
If glasses are worn for the driver to meet the minimum requirements, they should have a correct power of ≤ +8 dioptres in any meridian for either lens. 
For group 2 drivers, they must also meet the visual acuity requirements for group 1. 
This may alter for those who have held their group 2 licence on 1st March 1992 and those who obtained their first group 2 licence between 2nd March 1992 and 31st December 1996.  
Please consult the DVLA Medical Guidelines online or ring the DVLA  medical contact number if you think this could affect you. 
Blepharospasm
You will need to get the opinion of your consultant. If you have a mild case, driving can be allowed, provided satisfactory medical reports can be given. 
If you control a mild case of blepharospasm with botulinum toxin, this may be accepted as long as the treatment doesn't give you any debarring side effects, which could include uncontrollable diplopia. 
The DVLA should be informed if there are any changes or deterioration to your condition. Usually, driving is not permitted if the condition is severe and affecting your vision, even if it is treated. 
Cataract
Drivers should meet the requirements that are outlined in the Acuity section above. When they have a cataract, there is a possibility that glare could impact their ability to read the number plates as required, even when using suitable acuities. 
Colour Blindness
If you are colour blind, there is no need for you to inform the DVLA. You are permitted to continue driving with no restrictions being recorded on your driving licence. 
Diplopia
If you have insuperable diplopia, you will be granted permanent refusal or revocation for a group 2 licence. Also, it is not acceptable for group 2 licence holders to use patching. 
Monocular Vision
If you have a complete loss of vision in one eye or a correct acuity of less than Snellen 3/60 (Snellen decimal 0.05) in one eye, applicants are barred, by law, from holding a licence to drive group 2 vehicles. 
It is necessary for all of the drivers of group 2 vehicles to be able to meet the requirements outlined in the group 1 section of visual acuity. 
You may have been issued a group 2 licence before 1st January 1991, knowledging monocularity. Monocularity is acceptable for C1 applicant if they passed their ordinary driving test before 1st January 1997 and satisfied the number plate exam, the visual acuity standards and the visual field requirements for their remaining good eye. 
Night Blindness
The outlined requirements in acuity and field standards must be reached and each case will be considered individually. 
Visual Field Defects 
Visual field defects include:
Bilateral Glaucoma

 

Bilateral Retinopathy

 

Retinitis Pigmentosa and other disorders that can produce field defects, such as

 

Partial or Complete Homonymous

 

Hemianopia

 

Quadrantanopia

 

Complete Bitemporal Hemianopia

 
For group 2 holders, there are a series of requirements:
The horizontal visual field should be a minimum of 160 degrees

 

The extension should be at least 70 degrees left and right and 30 degrees up and down

 

There should be no defects present within a radius of the central 30 degrees

 
Police Power (Section 96(3) Road Traffic Act 1988 - level 3 fine - summary offence) - Driving with uncorrected defective eyesight. 
(1) - If a person drives a motor vehicle on a road while his eyesight is such (whether through a defect which cannot be or one which is not for the time being sufficiently corrected) that he cannot comply with any requirement as to eyesight prescribed under this Part of this Act for tests of competence to drive, he is guilty of an offence. 
(2) - A constable having reason to suspect that a person driving a motor vehicle may be guilty of an offence under subsection (1) above may require him to submit to a test to ascertain whether, using no other means of correction than he used at the time of driving, he can comply with the requirement concerned. 
(3) - If that person refuses to submit to the test he is guilty of an offence. 
Eyesight Requirements 
Regulation 72 Motor Vehicles (Driving Licences) Regulations 1999 
LORRIES/BUSES 
Distance
If you drive a lorry or bus you must have a visual acuity of at least 0.8 (6/7.5) measured on the Snellen scale in your best eye and at least 0.1 (6/60) on the Snellen scale in the other eye. This standard can be achieved using glasses with a corrective power not more than (+) 8 dioptres or contact lenses. There's no specific limit for the corrective power of contact lenses. 
Field of vision
You must have a horizontal visual field of at least 160 degrees, the extension should be at least 70 degrees left and right and 30 degrees up and down. No defects should be present within a radius of the central 30 degrees. 
The following should assist in giving guidance and further information, please use the links below. 
Eyesight Checks - https://www.gov.uk/driving-eyesight-rules  
Fitness - https://www.gov.uk/guidance/general-information-assessing-fitness-to-drive