International Road Transport Operations in Portugal
Operational Activities
Cabotage
UK operators may carry loads to, from or through the country. Loads can carried between third countries by UK Operators if: 1. The load was in transit through the UK, or; 2. The third country is another EU member state. Cabotage is permitted.
Dangerous Goods
Portugal is party to ADR. It is essential that fully completed ADR documentation is prepared for the movement of dangerous goods. All vehicles carrying Dangerous Goods must use dipped headlights at all times. All vehicles over 3.5 tonnes are prohibited from carrying Dangerous Goods every day (Monday to Sunday) from 05:00 to 02:00 on the following day on 25 Abril Bridge - there are no derogations.
Abnormal Loads
Vehicles exceeding the weights and dimensions below must apply for a special authorisation at least 30 days prior to movement.
Taxation
Fuel carried in the 'running tank(s)' can be imported duty free.
Customs
TIR Carnets are accepted for vehicles crossing Portugal. ATA Carnets are accepted for certain temporary imports. CMR notes are advised.
Movement Restrictions
There are driving restrictions throughout the Road network for goods vehicles of 7.5 tonnes and above. There are also local driving/loading and unloading restrictions, especially in Lisbon.
Public Holidays
2013
2014

January 1
March 29 & 31
April 25
May 1, 5 & 30
June 10
August 15
October 5
November 1
December 1, 8 & 25

January 1
April 18, 20 & 25
May 1 & 4
June 10 & 19
August 15
October 5
November 1
December 1, 8 & 25

Remember there are also regional holidays in Portugal, therefore please check the region you are travelling to
Road Tolls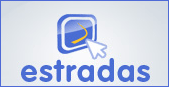 Since October 2010, those roads that were previously toll-free now form part of the road toll network in Portugal. The toll system is electronic, which means you need to have an OBU (On Board Unit) placed in the windscreen of the vehicle. similar to other methods of toll collection, the vehicle does not stop at the toll terminal.
The units are rented from the motorway company, and when ordering registration numbers and number of axles of the vehicles that are to use the units must be given. The order must be accompanied by a copy of the vehicle's description and the registration certificate.
Bridge and Tunnel Tolls
The 2 main toll Bridges in Portugal are the 25 de Abril and Vasca da Gama bridges which both span the Tagus River in Lisbon.
Vehicle Requirements
Documentation
Green Card required, plus original vehicle registration docs. A GB plate must be fitted to rear of vehicle/trailer.
Maximum Weights & Dimensions
Height
4 metres
Width
2.55 metres (Fridges 2.6 metres)
Length
Artic 16.5 metres
Road Train 18.75 metres
Weight
Artic 40 tonnes (40 foot ISO containers - 44 tonnes)
Road Train 40 tonnes
There are also various maximum permitted weights on vehicles, trailers and road trains which are applicable according to the number of axles.
Safety Equipment
It is compulsory to carry the following items of equipment and/or observe specific rules:-
First Aid Kit
Warning Triangle placed 30 metres behind a broken down vehicle
Spare Bulbs (advised)
Dipped Headlights are compulsory at all times through tunnels
Seat Belts must be worn
Snow chains should be carried and used in all cases where signage indicates during the winter months.
Driver Requirements
Legal Documents
Full passport required but no visa required. International driving licence and/or normal UK Licence. ADR certificate if Dangerous Goods are being carried. Letter from employer giving driver permission to drive vehicle - Attestation letter and form.
Speed Limits
Vehicles Concerned
Built-Up Areas (kms)
All Purpose Roads (kms)
Expressways / Dual Carraigeways (kms)
Motorways
(minimum 40 kms)
Rigid Trucks over 3.5 tonnes
50
80
80
90
Artics
50
80
80
90
Road Trains
40
70
70
80
Country Contact Info
British Embassy
Rua de Sao Bernardo 33, 1249-082, Lisbon, Portugal. Tel: +351 21 392 4000 Website: www.ukinportugal.fco.gov.uk
Transport Organisation
ANTRAM, Rua do Conselheiro Lopo Vaz - Lote AB Escritorio A, 1800-142 Lisbon, Portugal. Tel: +351 21 854 41 00 Website: www.antram.pt
Copyright © 2007 - | Transports Friend